QUICK UPDATE!
🗸 Webcast upgrades
🗸 Brigade Program - patches at BOS & how to register
🗸 Indoor closes March 10th, 2020
🗸 Battle of Stalingrad is NEXT weekend. 40+ already registered so we expect 100+ players!
GAME CARDS! Get Your Game Cards!
In 2019 we started producing some pretty dang good looking event cards for each team. These cards are a killer momento to show that you attended the game! they each have your general, team colors, and other critical information from the event.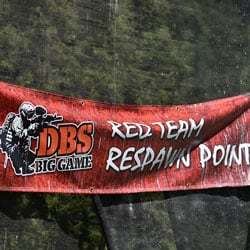 Spawn Points
Create Insane Games
Each of the rounds is setup so that players can re-insert back into the game. This means you can make those crazy rushes without the worry of being out until the end of the game. This also creates for some very tactical play.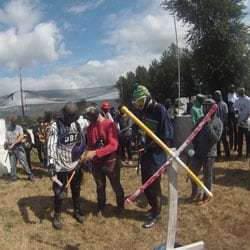 Target Rich
Lots of Players + ReSpawns = fun
These games typically draw 125+ players and with the respawn type play creates an ongoing epic battle with lots of friends and foes to shoot at.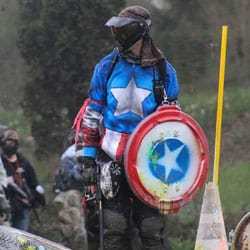 Generals to Lead
To Enhance Your Experience
For each Big Game we theme things up and bring in GENERALS. The Generals are the to help enhance the game and your experience by helping organize the troops and communicating the missions.
so... meet the generals ...
Meet Your Generals
here to enhance your experience
William HerrellSoviet Union
Allied Forces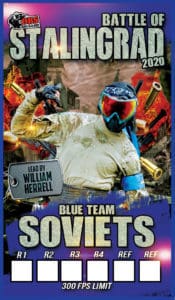 Register for the Blue Team
Register for the Blue Team

tunaGermany
Axis Forces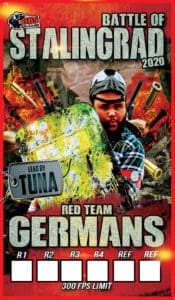 Register for the Red Team
Register for the Red Team
EVENT TIMELINE
10:45AM
ROUND DETAILS ANNOUNCED