DBS BIG GAME:
Battle of Stalingrad
February 16th, 2019
The DBS Big Games are a staple of the DBS Outdoor Events. For each of the events we have:
Themed Rounds
Reincarnation Style Play
Tons of Players
Game Day Schedule:
8:00am - Gates Open
10:30am - First Round Briefing
11:00am - First Round Starts
3:30pm - Event Concludes
2019 Schedule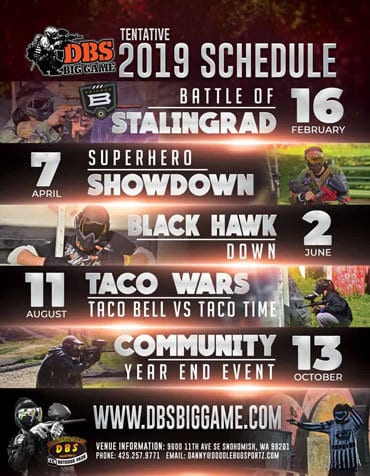 Free Lunch
Courtesy of the GI Brigade Program!
G.I. SPORTZ was created by former players whose paintball lives originated in the woods darting through the trees, crawling creek beds, creeping through palmettos. With programs created to enhance the tournament players experience, it only made sense to unify the players of the game we love with a universal program directed at the avid recreational player who is looking to be part of the paintball community.
GI Sportz will be providing a FREE LUNCH to those that attend the Battle of Stalingrad event!

Brigade Program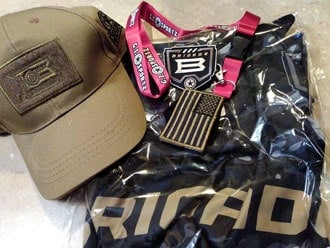 Register and receive an Operator style Velcro Hat, Tech T-Shirt, Patch, ID card, and lanyard.
Register for the Brigade Program!
Tippmann Tech Class at 9:00am
Hosted by Dusty from the ProShop
This will be a Class where we will cover the basic maintenance and issues of the Tippmann Paintball marker including Model 98, A5, TiPX and others.
Bring you questions and markers with you! Our Tech Dusty will be running this class free of charge!
See the Tech Class info on Facebook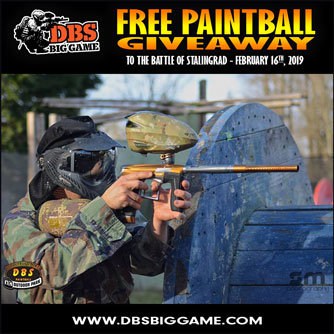 Click here to go to the Post on Facebook!
Facebook BOS Giveaway!
One Lucky Winner will Receive:
📜 TO ENTER📜 
Go to Facebook and...
**WINNER (this post) will be drawn on 2/14/19 around noon!**
PS. If your privacy settings make it so we cannot see that you shared it you cannot win (since we cannot see that it was you who shared it).
PSS. The winner will be announced publicly and we snap a picture of them with their prize to use in future promotions, so if you don't want that don't share this.
The German's will invade the city! The Union will have four lines of defense to keep them out of the city!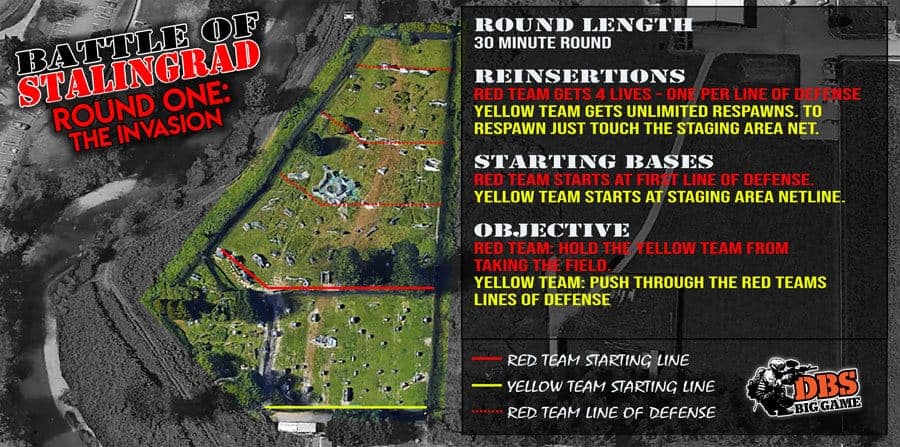 Round Two:
City Domination
There will be numerous capture points that that teams will get points to capture, along with slap sticks across the field to gain additional points.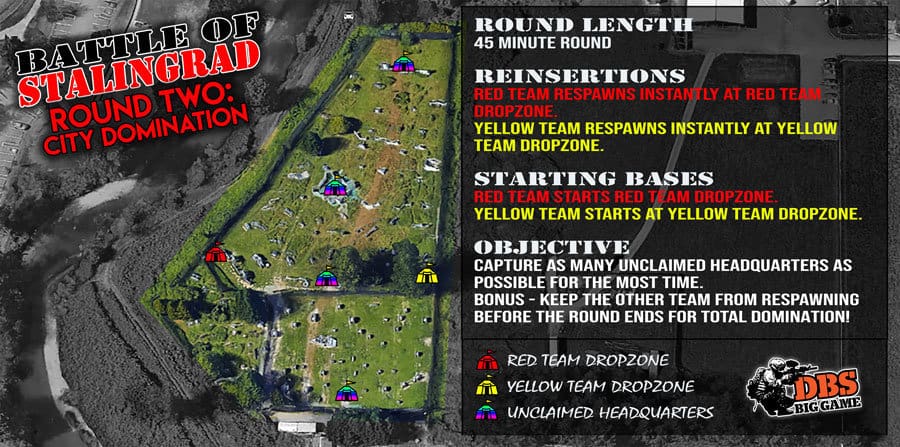 This round will feature numerous game modes packed into one including:
SLAPSTICK

Tennis Ball Challenge

VIP (Very Important Person)
Round Four:
Pushed Out of the City!
The Union players will get their chance to push the Germans out of the city! The German's will have four lines of defense to keep them out of the city!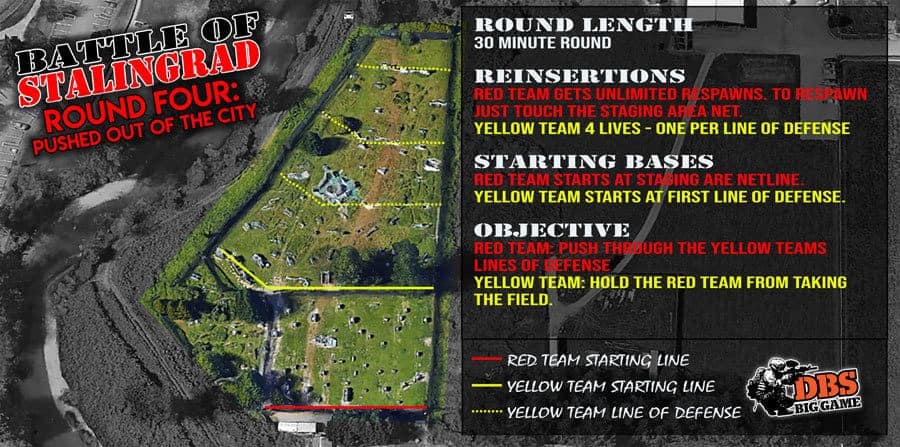 Admission
$20 with DBS Paint only
$40 with any BYOP
Basic Rental
$40 for admission, rental gun, rental mask, 500 paintballs
Upgrade Rental
$50 for admission, upgraded rental gun, rental mask, 500 paintballs