June 2nd, 2019
Event Timeline:
09:00AM - GATES OPEN
09:30AM - Registration
10:40AM – 10:50AM Reading of the Rules
11:00AM - First Round Starts
3:00PM - Event Concludes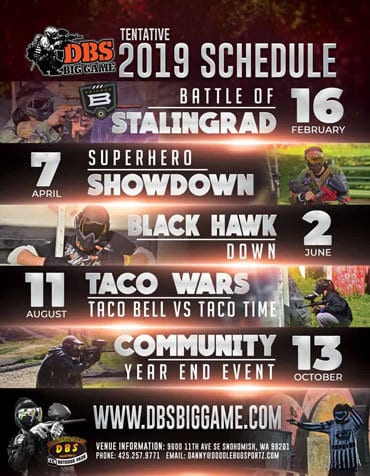 ---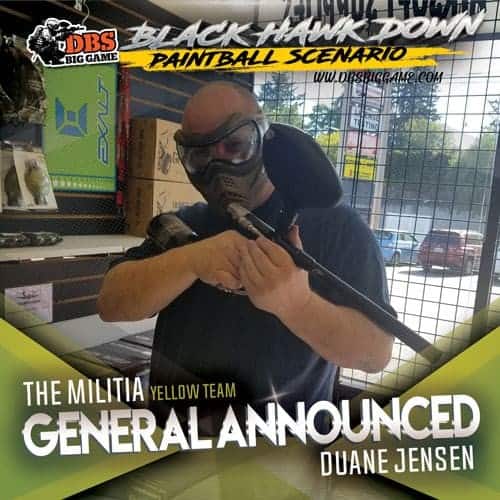 ---
Free Cake!
DBS will be providing free cake to all in order to help celebrate our own Matt and Justin's birthday's! Thank you for your hard work and we look forward to this awesome event and celebrating your birthday's with you!!
Happy Birthday to our own Justin & Matt!
Self Equip Registation:
Pre-Register online to Save! These deals are only available online. Day of pricing is standard DBS Pricing ($20 Field Fee & Paint at $60/70/80 per case)
Paint Upgrade Options are available on each "deals" page. Simply choose the option to upgrade on that page.
First Strike Round Pricing
YES! We allow FSR at our games!
First Strike Rounds (better known as FSR) are allowed at our games. The rounds can be breach loaded one at a time on most paintball guns, but are designed to work in magfed guns like the Tippmann TCR.
Rental Player Registration:
YES! Big Games are New Player Friendly!
Rentals Packages include your admission & air fee to the game, a rental gun setup, a rental mask, and 500 paintballs. You will need to bring your own clothes. Find out what to wear here.