---
---
---
BIG GAMES ARE BACK!!
The next event will be on 10/3/21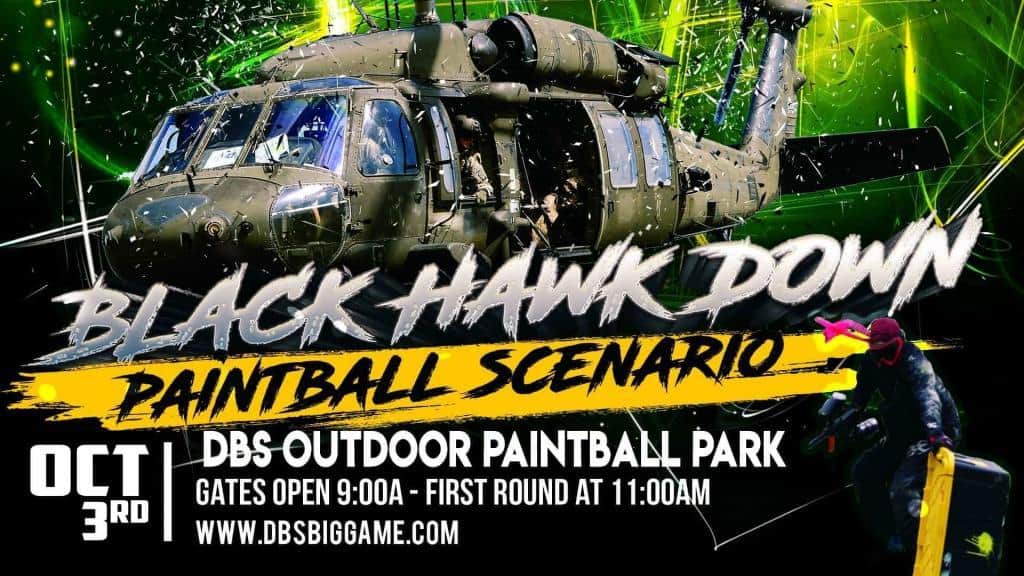 Be sure to join our Facebook Group to be able to vote on generals, rounds, and more!!
---
---
More props, improved ref training, and so much more!!!
EARLY BIRD REGISTRATION PERKS: Register Early to get the following perks
---
Milestone OneRegister By 9/6/21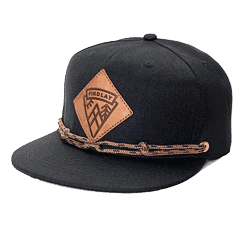 WINNER ANNOUNCED:TBD
To be entered in a drawing to win a Findlay Hat of your choice from the DBS ProShop!
---
Milestone TwoRegister By 9/13/21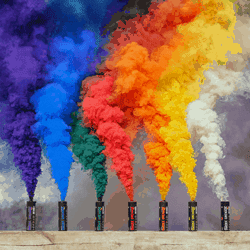 WINNER ANNOUNCED:TBD
To be entered in a drawing to win a Enola Gaye Smoke Bundle that includes 3 smokes!
---
Milestone ThreeRegister By 9/20/21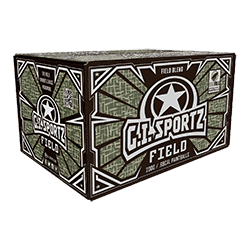 WINNER ANNOUNCED:TBD
To be entered in a drawing to win a case of GI Sportz Paintballs!
---
Milestone FourRegister By 10/2/21
Last Chance to Register online and save $10 per case!
REGISTER SOONER TO GET MORE PERKS!! Once you register you will be entered for all future perks for that game 😉
Generals to Lead To Enhance Your Experience
For each Big Game we theme things up and bring in GENERALS. The Generals are the to help enhance the game and your experience by helping organize the troops and communicating the missions.
GAME MEMENTOS: GAME CARDS! Get Your Game Cards!

In 2019 we started producing some pretty dang good looking event cards for each team. These cards are a killer momento to show that you attended the game! they each have your general, team colors, and other critical information from the event.
We use the cards to keep track of who has chrono'd, those that have broken the rules or aren't playing fair, etc. They are a great tool and a fun thing you get to keep from the game!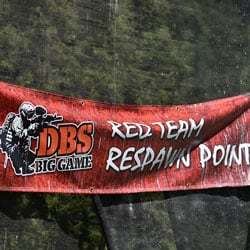 Spawn Points Which Create Insane Games
Each of the rounds is setup so that players can re-insert back into the game. This means you can make those crazy rushes without the worry of being out until the end of the game. This also creates for some very tactical play.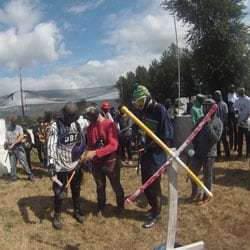 Target Rich Lots of Players + ReSpawns = fun
These games typically draw 125+ players and with the respawn type play creates an ongoing epic battle with lots of friends and foes to shoot at.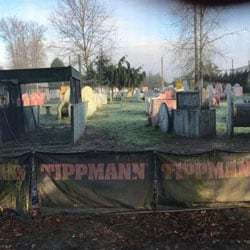 Unique MissionsEach Round is Special
We create diverse rounds for you to enjoy your day of paintball and have an immerse and unique experience.
Pick Your Team A Unique Adventure that You Choose
Paintballs
PAINT SALES ARE OPEN! BUY IN ADVANCE AND SAVE $10 PER CASE.
EVENT TIMELINE
10:45AM
ROUND DETAILS ANNOUNCED